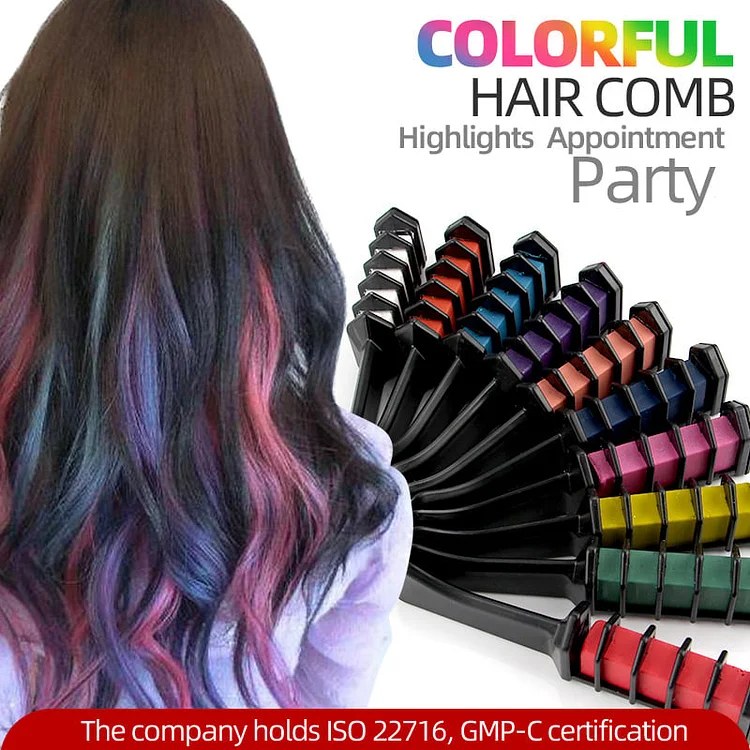 Buy 2 get 1 Free!!(Add 3 items to the cart)

❤ 10 Different Beautiful Colors:
10 Various colors all mix and blend into one another creating so many different looks; The length of the hair color comb is about 3.99"(10cm).
❤ Non-Toxic & Easy To Clean:
The hair chalk is non-toxic, non-allergenic, and water-soluble. Washes out with ordinary shampoo and water.
❤ How To Use:
These hair chalks are very easily applied to light hair like gray and blond hair. But it is a bit difficult for dark or brown hair, you can add some water first. Then use a hair dryer or fan to dry, which can make it better to apply the color to the hair. And the chalk might be a little sticky.
❤ Easy And Fast To Use:
Change your hair color in minutes: rubs directly onto your hair, the comb applicators make it quick and easy to put dazzling colors into your hair, creating a beautiful and unique look for yourself.
❤ Applicable People And Festivals:
New Hair Chalks for Girls Ages 4-13, Suitable for birthdays, parties, weddings, clubs, Festivals, Cosplay, Engagement, St.patricks Day, Easter egg, etc, creating a beautiful and unique look for yourself. This a cool gift for your family and friends.
NOTE:
These hair chalk are very easily applied to light hair like gray and blond hair. But it is a bit difficult for dark or brown hair, you can add some water first which can make it better to apply the color to the hair. And the chalk might be a little sticky. Kindly understan
Alt