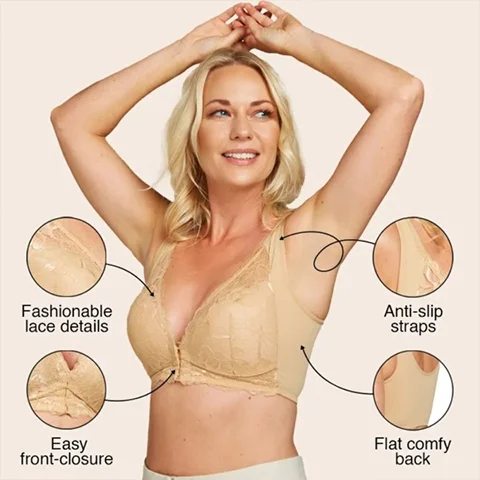 The Only No-Wire, Front-Opening Bra
Can your wire bra support you like this? Our wireless bra can.
The secret's in the details:
Gorgeous where it truly counts,

as comfortable as loungewear

everywhere else.
Superb single seam cut

means no more suffering bra lines, bumps, or bulges.
Thoughtfully tailored to both size and shape of your breasts, no matter what shape you are!
Tip: According to a study by the World Health Organization: the average life expectancy of underwear should not exceed six months, and regular underwear replacement is also necessary to protect women's health.
Bra-free Feeling
"I've never been so comfortable with such a beautiful and classy bra […] it makes me feel skinny. I now own 3 Lush Bras to wear on every occasion."
– Mercedes V., USA
Thoughtful innovation for happier breasts
Meet the bra that stopped compromising. Seamlessly transition between work, fun, or whatever!
A gorgeous lace bra adds romance and flirts without losing support!
From the half cup to the full cup, you put all the effort and care into the improvement and comfort of the bust. The LushBra provides instant sculpting of breasts shape & contour against sagging, creating a perkier & smoother shape with full support. Against sagging and comfort, one product is enough.
Breathable

= More comfortable
Did you know? Women can get as high as 100-113 degrees Fahrenheit while wearing a Bra in the summer. Thanks to the temperature-regulating abilities of natural organic silk, you can stay cool at all times. Say goodbye to sweltering heat and streaks! Enjoy more comfort every day.
Hides Side & Back Fat While Lifting
Loaded with comfort features to keep you dry and fresh.
Supporting & Comforting Breasts Of All Sizes
Absolutely gorgeous lace bra adds romance and flirts without losing support and comfort!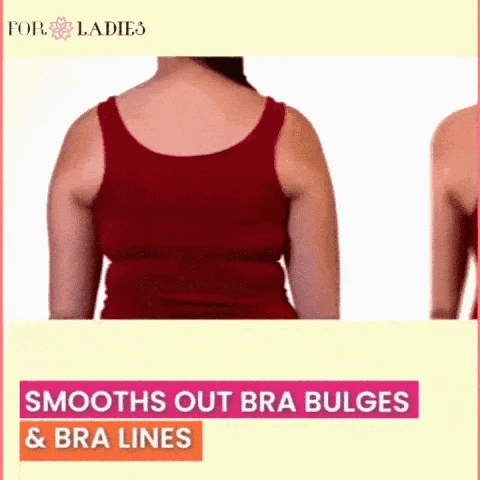 Slim & Shape Side Bulges
Instantly smooth out your figure and give the girls a rounded lift. Made with sweat-wicking mesh fabric to keep you cool and dry during medium-to-high impact activities.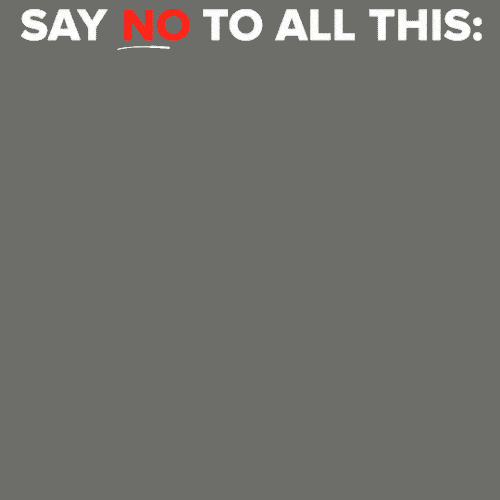 Sleek & Smooth
No back hook or wires means no nasty lines or bumps under clothes. Sagging-defying Seamless Bra offers the utmost support for bigger busts with zero wires or a banded frame – no pinching at all!
Fresh & Breathable
Soft and airy like a sports bra to keep you cool and dry, day after day. The design of 5D seamed cups, wide side wings, strong cushioned shoulder straps, and a U-shape back panel ensures maximum support against sagging while smoothing back bulges and correcting armpit fats for a flattering silhouette.
SIZE CHART
YOU ASKED, WE ANSWERED
How can I wash my bra?
To keep your new bra in the best possible condition – we recommend using a hand wash in cold water. But if you prefer machine washing, please carefully place your new bra in a zippered lingerie laundry bag and place it in a 30°C (86°F) wash in a delicate setting. Never bleach, iron, or place your bra in a dryer.
Are the straps adjustable?
The best part about the Lush Bra is that it's an adjustment-free fit! When you get your perfect size, the stretchy straps fit superbly well along the shoulders and sides, never squeezing, only supporting you and your unique shape.
What kind of bra is the Lush Bra?
The Lush Bra is one-of-a-kind! It is the best of a push-up, a bralette, and a sports bra combined. We rejected all other "normal" categories of bras – because they all had unique problems that we wanted to solve with Lush Bra. There are no other bras like the Lush Bra.
When will the Lush Bra arrive?
The demand for the Lush Bra is quite incredible. We recommend you reserve your spot and order immediately before the wait time increases further.
Reviews
Tonia Taylor
Verified Buyer
Interesting model. For a long time I wanted a bra with hooks in front. Nice stuff.
---
Sherry Dunning
Verified Buyer
Thank you received in good order and good time...lovely bra...thanks again
---
Susie Boaz
Verified Buyer
I ordered it for my daughter, she is very pleased. The seller is well advised.
---
I just received this and tried on right away. This is most comfortable bra ever. I needed a bit more push
Very comfortable. VERY! Ordered a pack of three and then after trying them a week, went back and ordered another pack.
---
This is an awesome bra! Very comfy and supportive at the same time. The wrap around feature and padded inserts work real
---
I was really happy to find a bra that would give a lift without underwire.