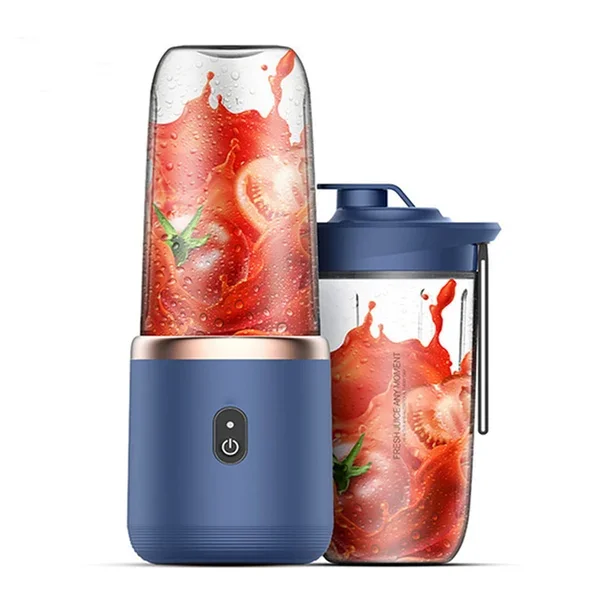 6 Blades Design: The portable blender for milkshakes and smoothies has a powerful motor base and 6 food-grade stainless steel 3D blades.The SUS304 Stainless Stell of cutter head made with food-grade electrolysis technology is durable and has excellent mixing ability, allowing the pulp to be quickly broken without losing dietary fiber.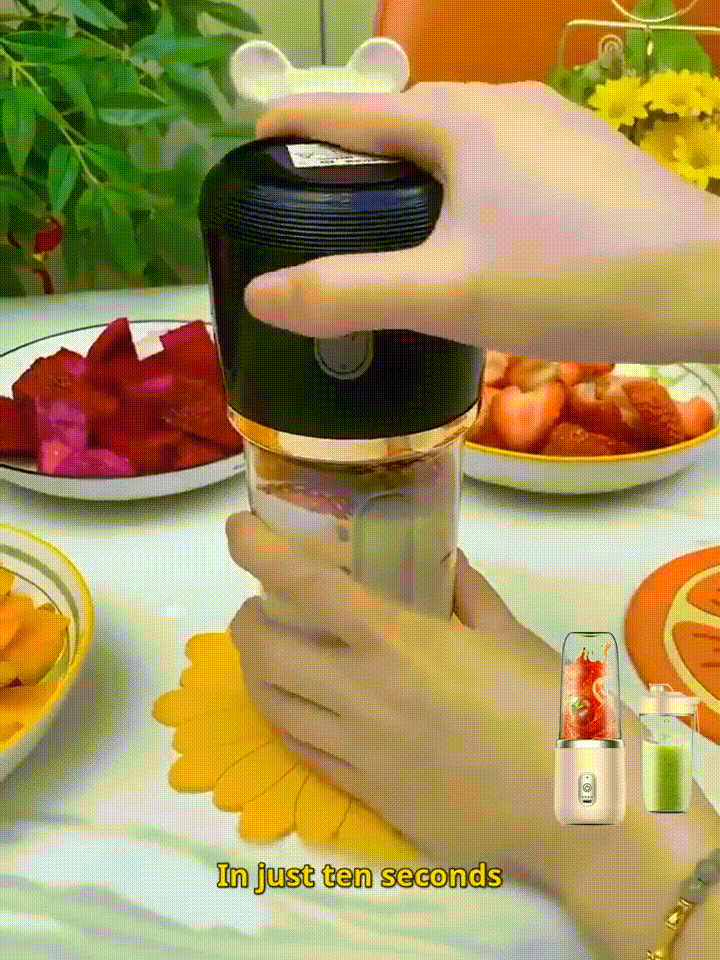 Food-Grade Material: Small USB blenders use food-grade and environmengtally friendly PP& PC materials. With the most advanced CS+C(Cold Spin+Centrifugal) Technology, this smoothie blend-er extracts healthy nutrition from fruit and vegetablesyou can enjoy fresh nutritions and a good leisure time.
Portable size: The mini blend-er is as easy to carry around as a water bottle that can hold 400ml of juice, weighs 300g, beautiful in appearance, and easy to carry.After juicing, you can replace the bottom with a lid and take it away directly. It is suitable for home, work, school or travel.
Easy to Clean and Operation: The juicer cup can be opened up and down. You can open the lid to drink and open the bottom to clean.This juicer is easy to operate, with one button.Double click the switch to turn on the power.When working,you can shake the bottle by holding it at 45 degrees for better mixing.
Portable USB rechargeable blender with double battery capacity makes 10-15 cups per charge. You can charge it for 2-3 hours between uses via any USB port and drink it at home, office, gym, travel or any other outdoor activity.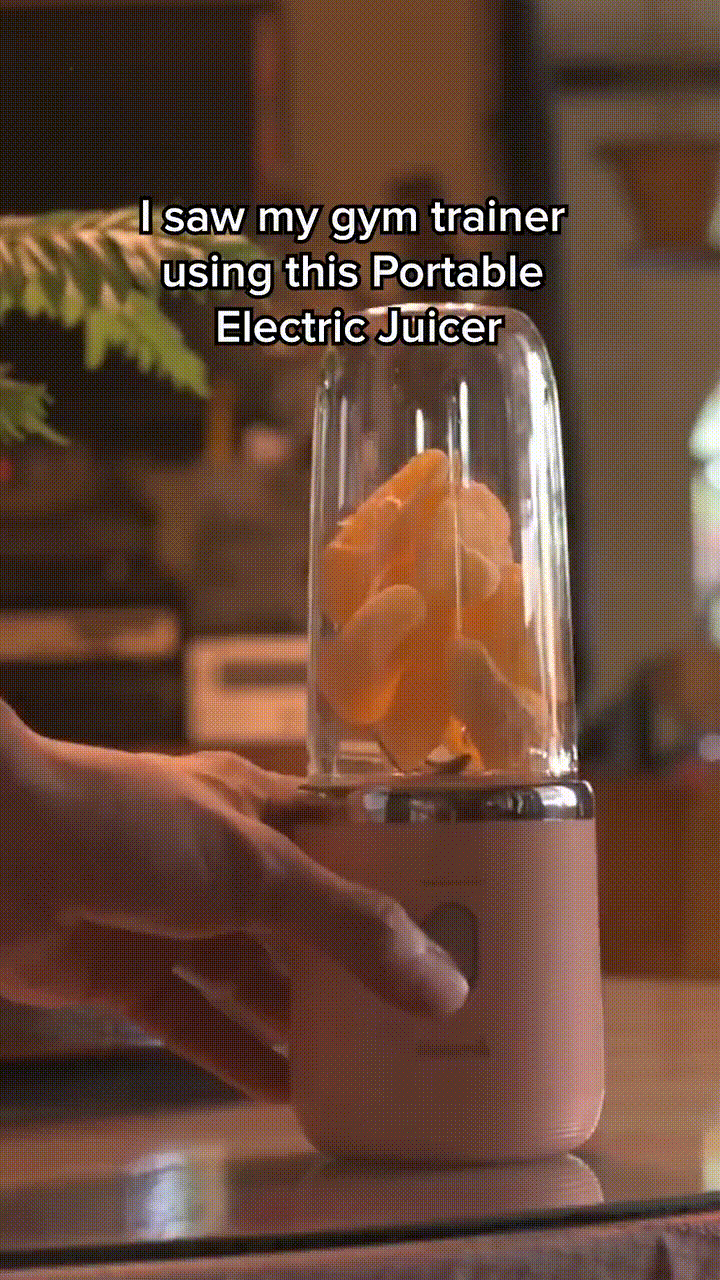 [Multi-Function]: This handheld blender is very suitable for making fruit smoothies, protein shakes, juice blends, mixed fruits and vegetables, coffee, milk powder, protein shakes, baby food supplements. It can be easily carried on any occasions such as exercise, travel, work, and relaxation at home, The perfect gift for your family, friends and lovers .
【Perfect Gift】No other gifts is better than bringing health to our family, friends and lovers. The portable blender is professional in making fruit smoothie, protein shakes, baby food and other supplementary drinks. It can also be used as a common water bottle since its' lightweight and portable features. 
Specifications: 
Quantity: 1pc
Material: PP+PC
Color: Pink,Blue
Product size: 20x9x9cm /7.87x3.54x3.54in
Packing size: 22×10×10cm/8.66×3.94×3.94in
Net weight: 300g/0.66lb
Gross weight: 360g/0.79lb
Product Capacity: 400ml
Working voltage: DC 5 (V)
Rated power: 40W
Battery Capacity: 1200 mah
Rotational speed: 21,000 r/min
Charging Time: 3-4h
Power supply mode: USB
Package Includes:
1 x fruit juicer
1 x USB cable
1 x Sports Cup Lid/1 x Sports Cup