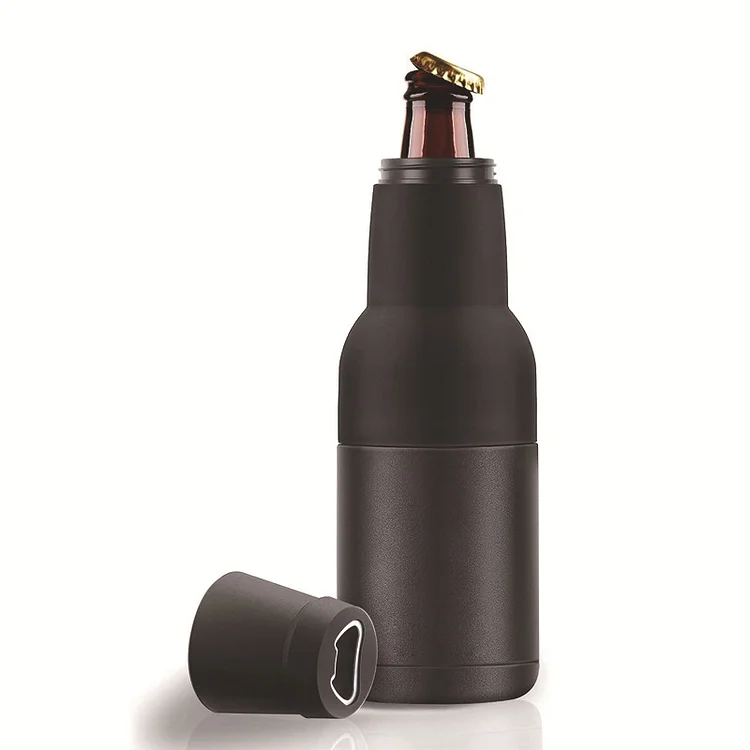 Enjoy a cold beer even outdoors!
Mardilla brings you the ultimate beer lover's bottle! Inspired by the avid beer lover, Specifically designed for 330ml bottles and cans, this uber-koozie keeps your beer cool for hours and gives you all-in-one portability. The double-walled stainless steel cooler provides vacuum insulation for your beer and comes with a bottle opener for good measure! The incredibly stylish, multi-purpose design is very satisfying to look at and fun to use. It's also BPA free, stain resistant, sweat proof (butter-fingers is no joke!)
Works great for the average size can
Unscrew the top and you are left with the perfect size cooler for a Heineken beer can
Covers the whole bottle for a longer chill
Doesn't matter if its Blue Moon, Bud Lite or what have you not no one likes their beer warm or even at room temperature. With the Frosty 2 go the outside temperature doesn't even come into the equation, so chill your beer to your preferred taste and then place it into this Awesome cooler.