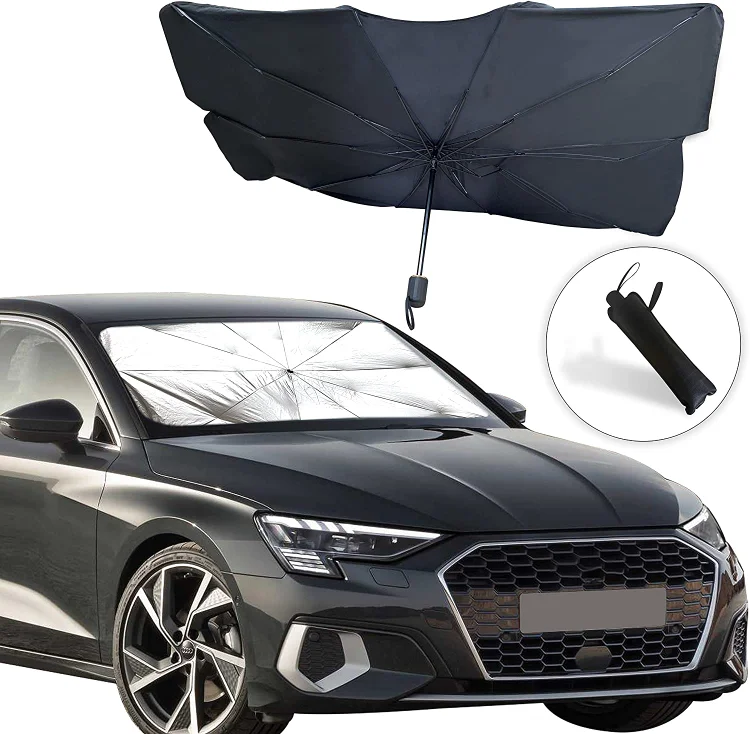 Parking your car under the direct sunlight on a hot summer will never be pleasing. At the time when you open your car's door, car drivers and the passengers will definitely have a hard time with the car's internal temperature, which would be immense.
Continuous buildup of car internal heat will result in damage to your car's interior

Your

 

car's dashboard, your car seats, the steering wheel, LCD screens, instrument clusters, and more can face severe damage.
Mardilla's Foldable Premium Car Windshield Sunshade is your great solution to dramatically reduce your car's interior temperature! It also offers a ton of benefits to your car and to you.
Mardilla

Foldable Car Windshield Sunshade can help you

 

reduce your car's cabin temperature

 on a great scale.
In addition to that, it efficiently

 

prevents lethal ultraviolet sun rays

 

from attacking your automobile interior
This restricts damage to your car's dashboard, car's steering wheels, and faded upholstery.

Thanks to the superior heat blocking technology, your car interiors will remain at an ideal temperature while entering, after a long day under the sun!
Easy Setup and Storage: Our sunshade is easy to install and fold which can be completed in seconds. The storage of the sunshade for cars comes with a compact leather storage pouch which can be stored in the door pockets of your auto vehicle.
Dimension: Our sunshade will perfectly fit most Cars, Sedans, SUVs, Trucks, and Minivans. Please measure your windshield to enjoy end-to-end coverage of your vehicle.