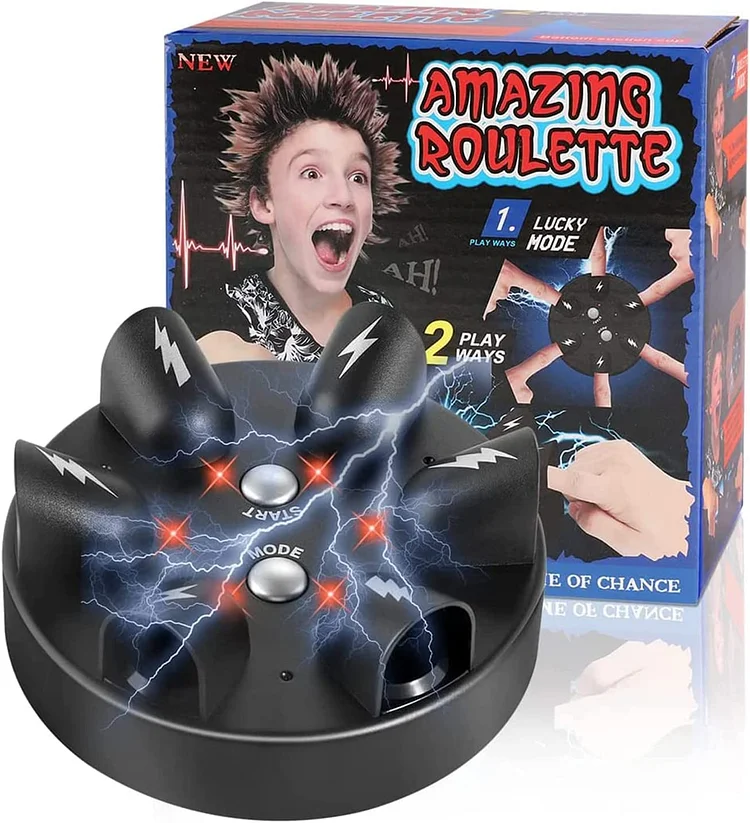 Who's The Lucky Guy?
A lot of drinking games are boring, you put a card down, we put a card down, someone else puts a card down and eventually, some poor soul will have to drink. If these games are too dull for you or you lack the skill to handle a game of beer pong, then why not leave it all completely up to fate?
This drinking game does just that with an added shock factor. Fill up a shot glass with your drink of choice and each player slides a finger into the chamber. The unlucky guy that gets an electric shock sent through their finger will then have to down the drink! The electric selection is completely random and you can select how many players are playing the game.
Safe and funny!
The lie detector voltage is safe, the shock is not very strong, but it is enough to give you a jump. What makes the game interesting is the strong anticipation.
Shocking party game, when the beep stopped, when the screaming started. The shock isn't very intense but it is enough to make you jump a little. It's more the nervous anticipation that makes the game fun. Makes for a very interesting night with friends.
Specification:
Condition: 100% Brand New
Color: Black
Package Size: 15.5* 15* 7cm
Power Supply: 3 * AA Batteries (Not included)
Package Includes:
1 x Electric Finger Game Machine
Note:
1. Please allow 1-3mm error due to manual measurement.
3. This is not a professional polygraph tool, so there is no 100% accuracy of a polygraph.