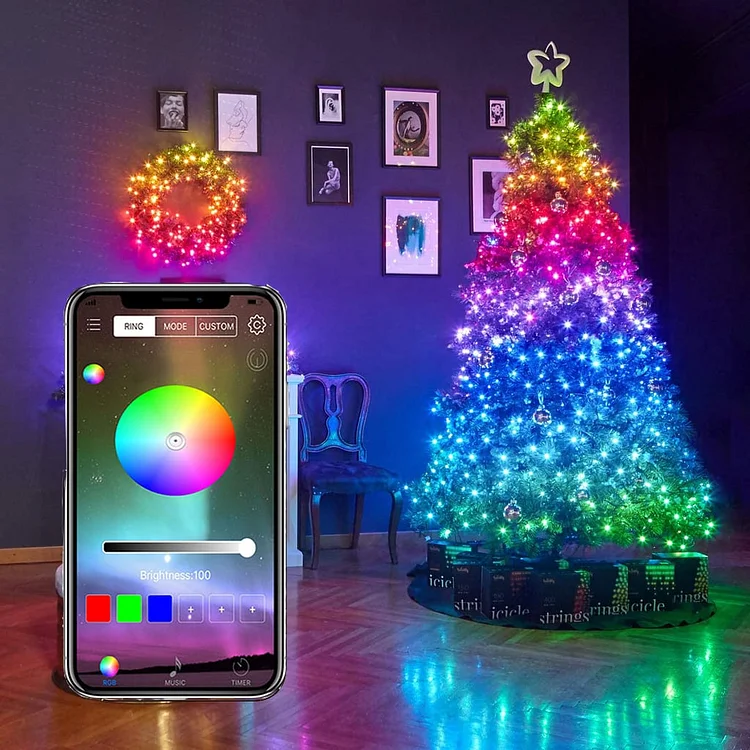 Key Features
Smart LED lights to brighten up your Christmas
Free companion app for controlling lights
Updates add new animations
Works over Wi-Fi
Smart Mapping
Smart light recognition
Compatible with virtually all smartphones and tablets
All tree shapes and sizes supported
Description
Smart LED lights to brighten up your Christmas
Made with the latest RGB diffused lens LEDs, the Twinkly Smart LED Christmas Lights come with a UK plug and are a fun, smart way to decorate your tree this Christmas. Why use the same old fairy lights each year when you could have a colourful lightshow, all controlled from an app in the palm of your hand?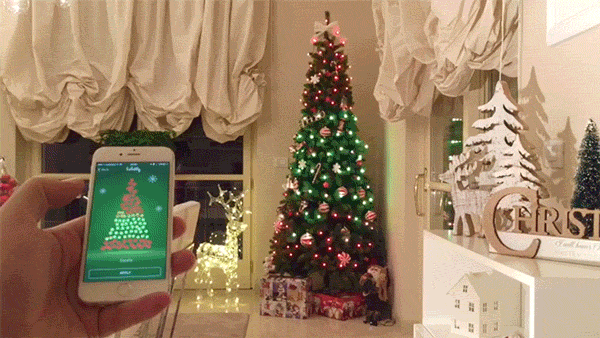 Free companion app for controlling lights
Downloading the free companion app for Android or iOS gives you access to a host of built-in animations and colour combinations. You can even create your own and share them with your friends as animated GIF images. Christmas is all about giving, after all!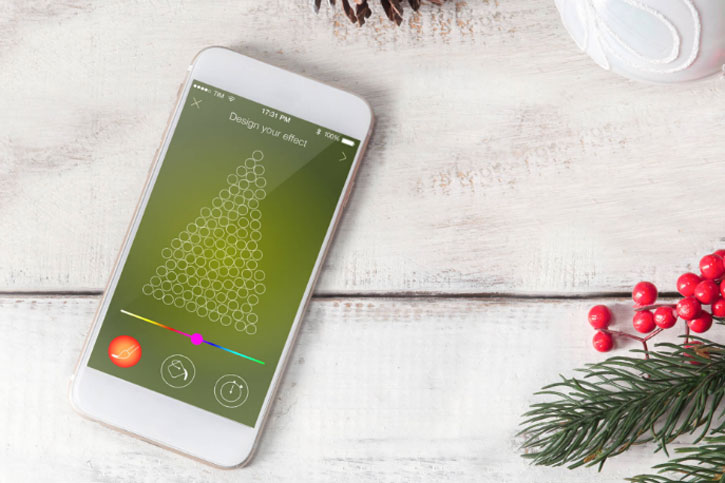 Updates add new animations
The Smart LED Christmas Lights will enjoy continued updates which will add even more awesome animations. Hooking up your lights each Christmas will be like having an entirely new set of decorations!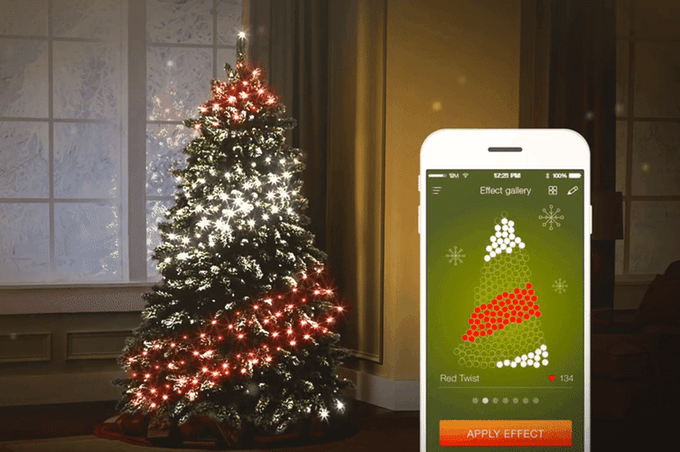 Works over Wi-Fi
There's no need for extra connections or cables with the Twinkly Smart LED Lights. Either directly connect your smartphone or tablet to your lights, or hook up to your home Wi-Fi network.
Smart Mapping
The patented computer vision algorithm transforms your smartphone camera into a powerful mapping tool that locates the precise position of each light. This innovative process lets it perform professional, pixel-perfect effects and animations on your decorations, whatever the shape! The new Onboarding Process helps you set-up and configure it with ease, and Bluetooth connectivity pairs the device to the home/office Wi-Fi network in a few seconds.
Smart light recognition
Patent-pending computer vision technology uses your smartphone or tablet's camera to intelligently detect how your LED Lights are placed on your tree. Using this information, the app makes even more complex animations and colour combinations possible, so the only limit is your imagination.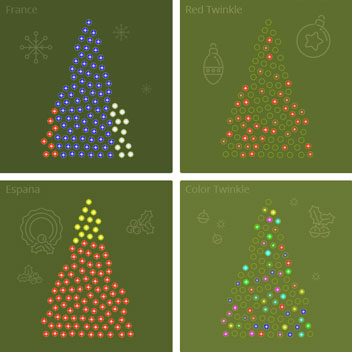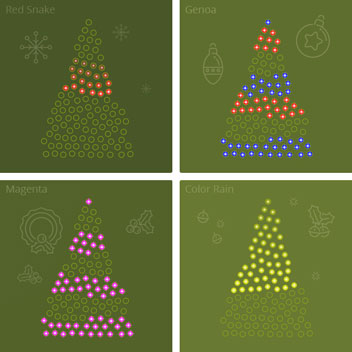 Compatible with virtually all smartphones and tablets
Since the companion app is downloadable on Android or iOS, the Smart LED Lights are compatible with a wide variety of the latest devices.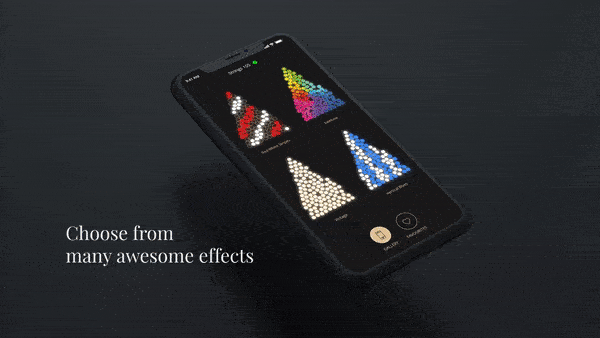 All tree shapes and sizes supported
The Twinkly Smart LED Christmas Lights have been designed to fit your Christmas tree just as normal lights would, making them a great fit for any household or business.